PU Word Arts/ TagsALL PU Products
Majestic Ocean Word Arts & Tags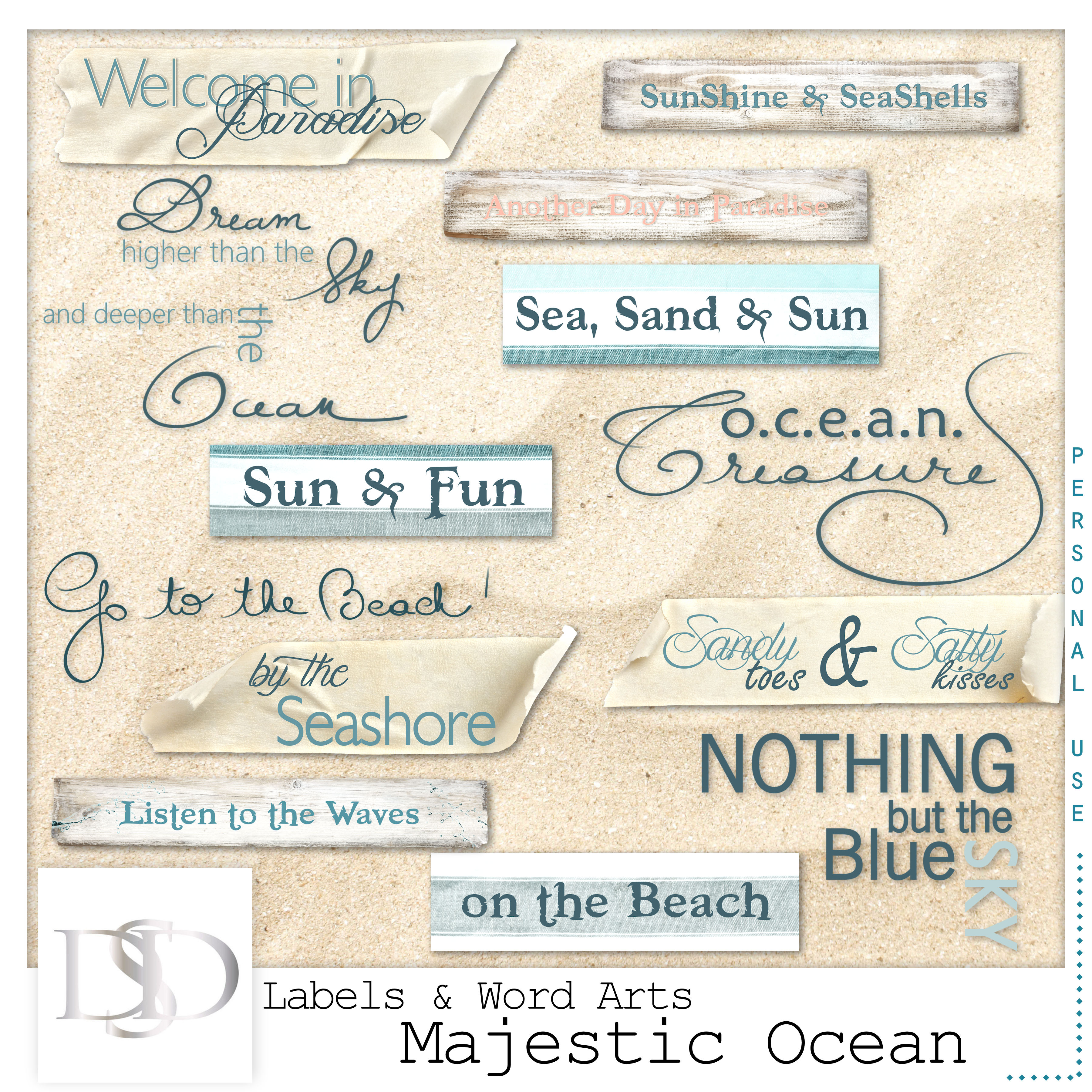 3.49 USD
"Majestic Ocean" - The beach holidays, sea, underwater life ..... so many wonders to immortalize!
20 beautiful word arts & tags matched with the kit "Majestic Ocean"

Information about this product:
Elements saved as .png files at 300dpi.

This product is reserved for a personal use.
Think of consulting the TOU.
DON'T MISS ANY NEWS and FREEBIES, SIGN UP TO MY NEWSLETTER :

AND/OR JOIN ME ON FACEBOOK :